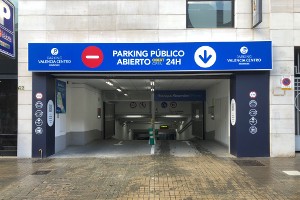 Facilities and services available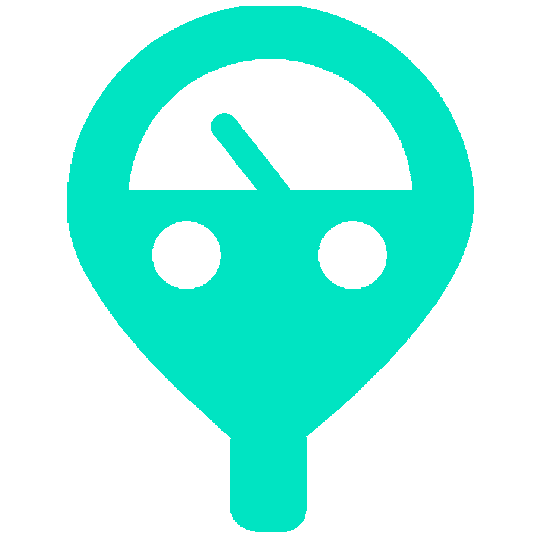 Productos E-commerce:
The flat rate allows you to park in the car park for a modest price, to choose from:
Flat rate mornings: €4.95
Flat rate afternoons-evenings: €3.95
Booking allows you to reserve in the car park the days you need. During the selected period of time you can enter and leave with your car whenever you want, enjoying all our services.
The monthly subscription allows you to subscribe to the car park in the type of subscription you need.
Tarifas (IVA incluido):
First minute: 0,05 €
First hour: 2,65 €
Second hour: 2,10 €
Daily maximum: 17,35 €
Productos y abonos (IVA incluido):
Monthly subscription (24 hours): 165 €
Monthly subscription (24 hours) for motorcycles: 35 €
Information
Total Places 219
Maximum height 2 m
Address


Cirilo Amorós Street, 62
46004 Valencia
Vehicle Access Entry
By Cirilo Amorós Street
Payment methods



General description
The Valencia Centro Cirilo Parking is located in the center of Valencia, very close to the historic center, the Town Hall Square and the Cathedral. We are located in the commercial area of Jorge Juan and Street Colón, next to the Colón market.
The Jorge Juan y Colón area has a wide variety of commercial, hotel and restaurant establishments, as well as shops, cinemas, theaters and places of cultural and tourist interest.
Quirónsalud Medical Center – Colon Market
Quirónsalud Medical Center – Colon Market (0 meters)
Decathlon (0 meters from April)
Jorge Juan shopping area (20 meters)
Colon Market (50 meteres)
Colon Street shopping area (4 minutes walking)
Turia River (4 minutes walking)
Main theater (9 minute walking)
Ruzafa (10 minutes walking)
Palace of the Marqués de Dos Aguas (12 minutes walking)
Town Hall Square (12 minutes walking)
Historic Center (15 minutes walking)
Central Market of Valencia (16 minutes walking)
Metro lines: Colón stop: L3, L5, L7, L9
Bus EMT: 8 / 10 / 11 / 13 / 28 / 32 / 40 / 70 / 71 / 80 / 92 / 93 / N1 / N2 / N8 / N10
TRAIN: North Station (12 minutes walk) connection with Joaquín Sorolla Station (AVE)