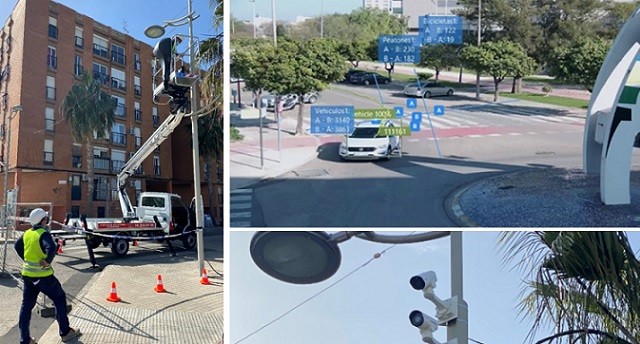 PAVAPARK installs a mobility data analysis system in the municipality of Alfafar
Alfafar is a municipality of L'Horta Sud that has decided to start its journey in the field of Smart Cities with Pavapark Movilidad. Committed to sustainable mobility, once a bike lanes project has been deployed in the commercial area of the town, it has opted for the implementation of a road traffic and pedestrian analysis system to evaluate its use and the impact on the sustainable mobility of the municipality .
From Pavapark Movilidad, together with the municipality's Urban Planning Department, a vehicle traffic capacity control system has been implemented based on video analysis that pursues the main objective of obtaining mobility data in one of the main accesses of the municipality, intersection of Avenida Reyes Católicos with Calle Pep de L'Horta.
Thanks to the system deployed, the council can know the degree of use by citizens of municipal infrastructures executed, such as the bike lane, together with its impact on motor vehicle traffic and pedestrian movements carried out on foot. These data, once analyzed, will allow the council to plan future actions with regard to infrastructure deployments in line with the use of current ones and, where appropriate, promote a greater use of alternative travel methods.
This project has been promoted by the Alfafar City Council within the framework of the call "Subsidies for SmartCity 2020", in the terms set forth in the Resolution of October 27, 2020 of the Governing Board of the Valencia Provincial Council.
Description of the executed project:
IP cameras installed on existing lighting columns, to capture images of the passage of vehicles, cyclists and pedestrians at 5 control points.
Video analysis system that, through the use of artificial vision, allows to obtain the count of motor vehicles, pedestrians and bicycles.
Management system that allows the configuration and generation of information for both the Alfafar City Council and the sending of information to the Smart City Platform of the Valencia Provincial Council (Sentilo), together with its graphic representation and personalized dashboards.