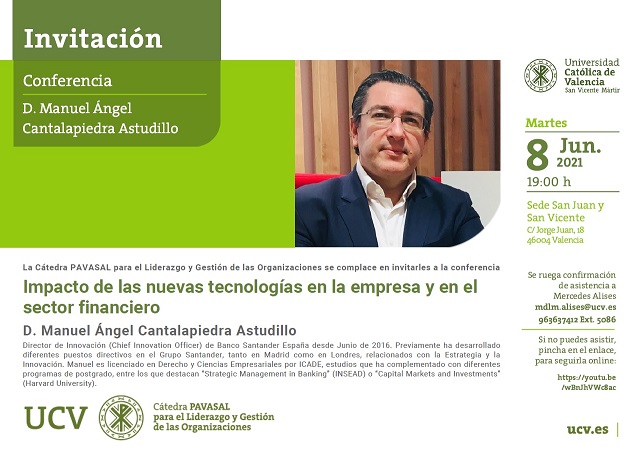 Impact of new technologies in the company and in the financial sector
On June 8 at 7:00 p.m., we will have the opportunity to talk with Manuel Cantalapiedra Astudillo, CIO of Banco Santander about the "Impact of new technologies on the company and the financial sector".
An opportunity to learn about their reflections and ideas, in person at C / Jorge Juan, 18. 46004. (Valencia), or by streaming https://www.youtube.com/watch?v=wBnJhVWc8ac.
The # CátedraPavasal is an initiative of Grupo Pavasal and the UCV to promote leadership in the management of organizations.